Growing Superb Plants In Your Home Garden in 2021
Welcome to Garden Hobbies, a great place for you and your plants........
Happy Thanksgiving!!

Many Americans will agree, that Thanksgiving is one of the most relaxing, family oriented holidays of the year. After all, it is all about families, and being together, sharing a meal, and expressing our thanks for what we have. Recipes center around apples, pumpkins, cranberries, squash, and other foods that came out of our gardens. We have God to thank for the wonderful bounty.
All of us at Gardener Hobbies, wish you a very happy, and blessed Thanksgiving!

Gardening News:
Enjoying the Harvest - You grew it. Now, you get to enjoy it. So, let's cook up some great garden recipes.
How about.........

Composting starts now.... Don't throw out those dead plants...... compost them. Collect your garden waste along the weeds and other plant matter. Turn it into rich garden soil for next season. The best gardens are grown by gardeners who make their own compost.


Read the Good Book.... There's plenty of good books on gardening. There's always something new to learn when you dig into a garden related books. There's also plenty of tips and learnings in our growing list of "how to" pages. So, make sure to surf our site and stop back often.
Homeowners love Arborvitae. Fast growing with little care, they are among the most popular of evergreens for both foundation plants and hedgerows. More on Arborvitaes.
Celebrate your Garden Hobby
There are many days to celebrate.
November 10 is Forget-Me-Not Day
See our complete list of Special Days.
November Garden Tips - from The Gardener's Network, where every day is a gardening day!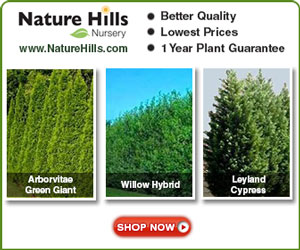 2021